All of our puppies are home-raised, vet-checked and microchipped prior to leaving for their forever home. We carefully screen prospective buyers, to ensure we place our puppies in the best possible homes, understanding that a puppy is a lifetime commitment.
All buyers must have a fully fenced in yard. All puppies are being sold on non-breeding contract and must be spayed/neutered by one year of age unless other agreement have been made . To insure our puppies have the best life possible ,a vet card will be given to the new buyer with vaccination protocol for the puppies/adults life . We reserve the right to refuse any sale at any time.
When you are inquiring about one of our Shelties please answer some questions for us.
1. What is you name?
2. Where do you live?
3. What kind of home do you live in?
4. Have you had any dogs in your past and or present, if so what breed and age or any other type of animals ?
5. Do you have children if so what age ?
6. Then please tell us a little bit about your daily routine, where the dog will live, go to the vets, what food he/she will be given.
7. If you work from home or on the road a lot?
8. What made you interested in Shelties
If you don't want to put this in writing , you can always give us a call and talk on the phone , 905-936-3149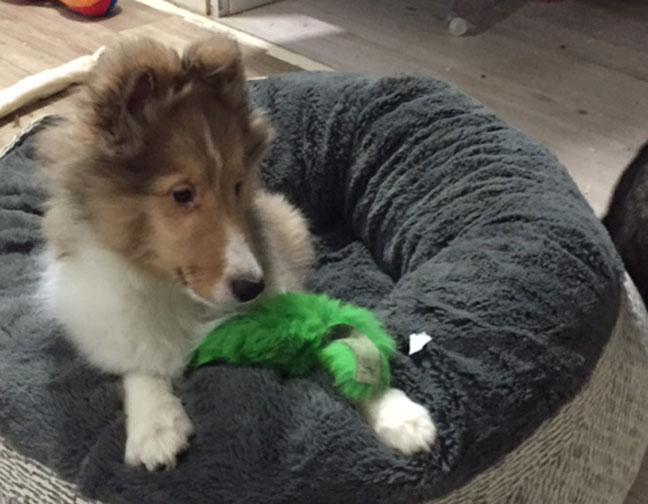 These two boys are ready to go to there forever homes. They are 13 weeks old and are very happy, loving puppies .